Residential Installations
Hardwood, Laminate, Stone, Tile and Carpeting
Complete Remodeling and Renovation Flooring Solutions
Whether you're remodeling the main living areas, the family room, the kitchen, the bathroom, or the whole house, The Flooring Solution is ready to help you.
Our wide selection of flooring includes all the major brands of carpet, tile, stone, vinyl, laminate and wood floors and ceramic tile, glass tile and stone wall, fireplace and countertop finishes.
A word about wood flooring – In addition to installing pre-finished wood floors, we also offer refinishing services for your existing beautiful wood floors.
Our team of installers have decades of experience and can handle the most complicated projects with ease.
The Flooring Solution offers shop at home service that brings the floor to your door. You're able to see the floor and finish selection in the light and location of your home. We save you time and countless trips to the store by bringing the store to you.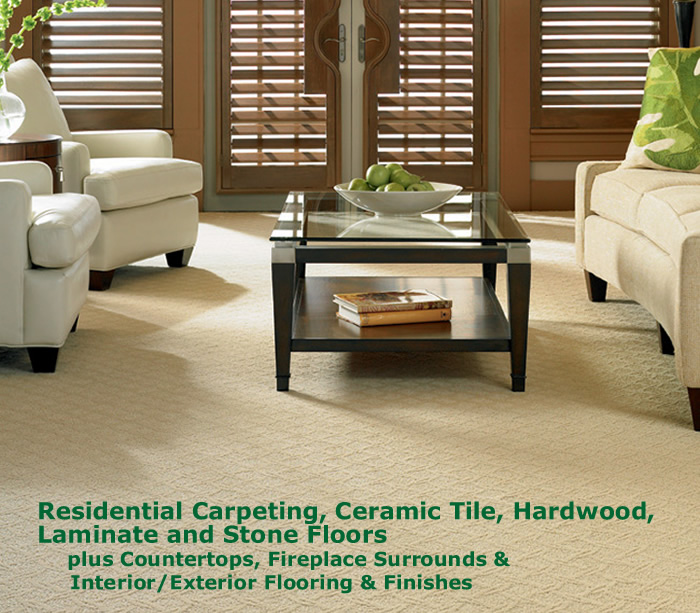 Gallery of Residential Projects
Your Solution for Fabulous Floors
The FLOORING SOLUTION installs fabulous floors in home, businesses and commercial locations, for Homeowners, Builders & Developers and Property Managers and Commercial Property Owners.
We also install stone and tile in Kitchens, Baths, Fireplace surrounds, stairwells and other locations per your decorator's specifications.